Retail Store
Monday-Saturday: 9 a.m. to 5:30 p.m.
Sunday: 11 a.m. to 4 p.m.
You'll fall in love with our wonderful array of yarns, quilting fabrics, and craft kits. We also carry the largest selection of stitchery and embroidery items in Central Wisconsin, so you're sure to find the perfect stitching project. Our puzzles, paint-by-number designs, diamond painting, mosaics, latch hook, macrame and other crafts are sure to please! We offer everyday gifts, seasonal home décor, and exclusive products you won't find on our website!
Every item from our catalog and website is available for purchase at the retail store. If you don't see it, we will find it! Our friendly staff is ready to help you with your next project! We also offer classes, "make it and take it" sessions, and open knitting/crocheting nights. Happy crafting—we look forward to seeing you soon!
To receive weekly updates on Retail Store specials, click the Email Preferences link, enter your email address, select the checkbox, and click the Submit button. We will keep you informed on all the great products and offers available.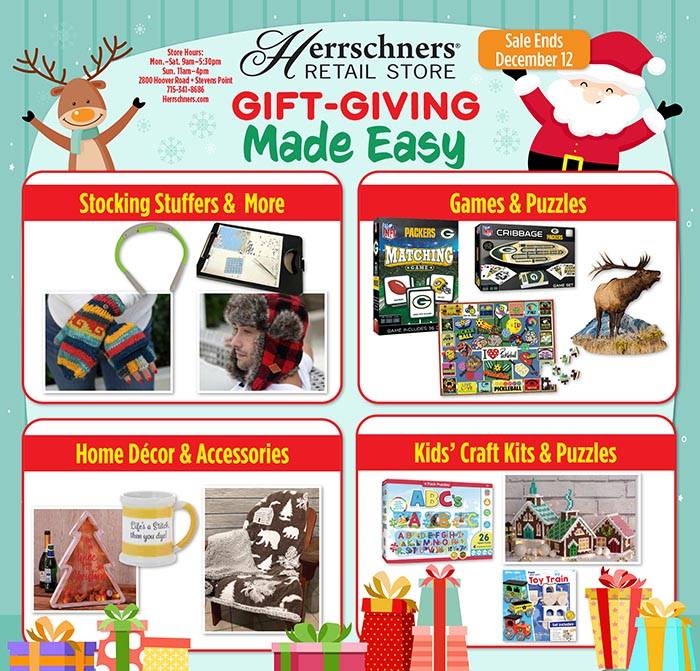 Watch our calendar for more classes and events!