Retail Store
Monday-Saturday: 9 a.m. to 5 p.m.
Sunday: 11 a.m. to 4 p.m.
---
SALE AFTER THE SALE!
Ends July 5th, 2022
Take an additional 25% off:

Ready-to-Paint Woodcraft

Beaded Banners

Selected 100% Cotton Quilting Fabrics
Take an addtional 33% off:
As-seen On T.V.

Home Helpers

Select Table Linens

Chenille Bedspreads
Take an addtional 50% off:
Wizardi

Paint-by-Number Kits

Ready-Made Samples

And More!
You'll fall in love with our wonderful array of yarns, quilting fabrics, and craft kits. We also carry the largest selection of stitchery and embroidery items in Central Wisconsin, so you're sure to find the perfect stitching project. Our puzzles, paint-by-number designs, diamond painting, mosaics, latch hook, macrame and other crafts are sure to please! We offer everyday gifts, seasonal home décor, and exclusive products you won't find on our website!
Every item from our catalog and website is available for purchase at the retail store. If you don't see it, we will find it! Our friendly staff is ready to help you with your next project! We also offer classes, "make it and take it" sessions, and open knitting/crocheting nights. Happy crafting—we look forward to seeing you soon!
---
In-store classes are back! Are you interested? Take our survey!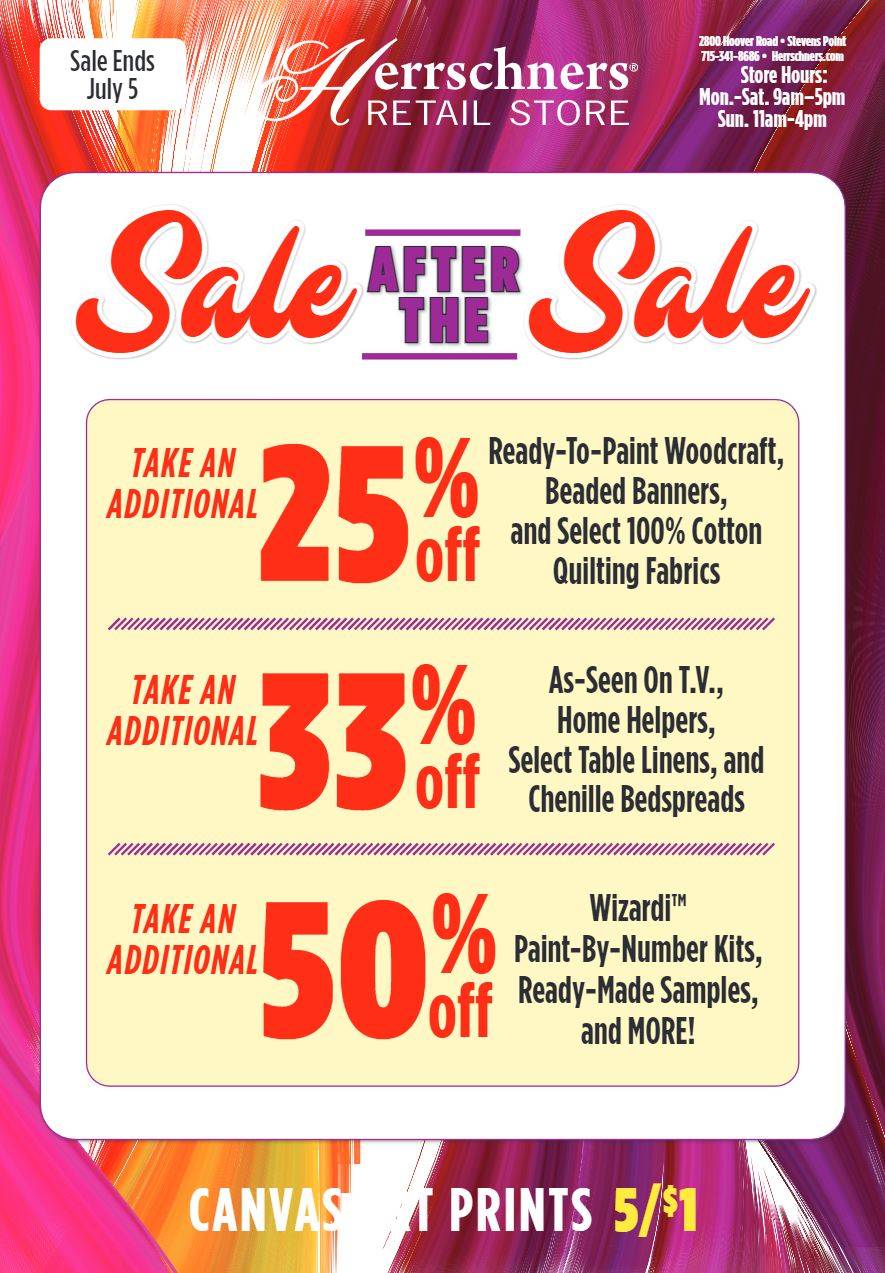 ---
---